Before start pasting the wallpaper you should assure that the wall surface must be smoothen or flatted.
At first measure the wall size and cut the wallpaper into pieces.
Clean the wall surface with tissue or tearred cotton cloth, assure that wallpaper pieces must be cut according to wall height.
Prepare the paste ( CMC powder, water according to wallpaper quantity)
Mix up CMC powder and Fevicol into water until it becomes thin.
Paste the mixture on cutted wallpaper and measured wall with the help of brush.
Than start pasting the wallpaper roll on wall and press it lightly until it catches the wall surface.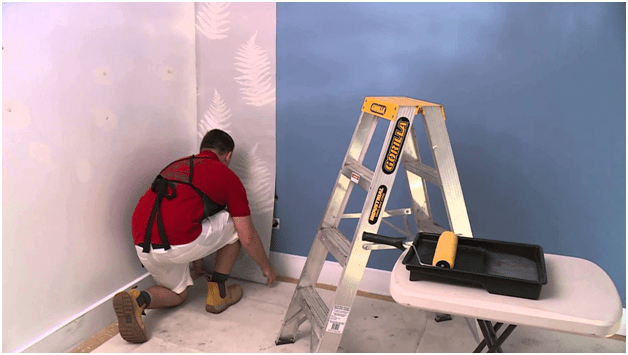 After that cut the second piece accordingly the design we pasted first and then go on with the same process.
Remember that if you selected the non-printed or plan roll than it should be cutted 1 or 2 inch extra than measurement.
Leave the wall to get dry, it generally takes 24hours.
Now cover your beautiful wall with the stuffs, thanks.
Wallpapers present countless design options like- murals, damasks, floral, geometrical, stripes, metallic, botanicals, 3D and the most running one is customized wallpaper. We have offered some of the best and finest wallpaper across India.