wallpapers are the convenient form of interior decoration. Wallpapers have started featuring more prominently in home decor although Indian homes have always been a bit inclined towards wall paint. Wallpaper were mostly used in commercial spaces like Office, Hotels and Lobbies but nowadays people started to use wallpaper for their homes.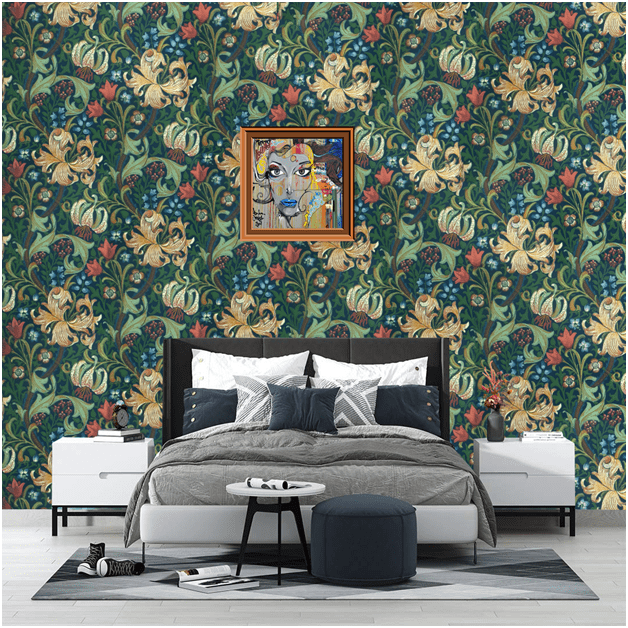 Wallpaper gives immense beauty to walls, looks  like an artist tried to alive the wall itself. It is easy to install and most affordable than paint. Our wide range of wallpaper collection aims to bring the best of wall fashion.
Which wall should be chosen:- Don't choose the wall behind you or out of your line of sight when you enter the room. For maximum impact, choose the wall you first see when you walk into the room. Don't choose a wallpaper design that's too plain and light in color for a high traffic area as it will experience more wear and tear over time.
Wallpaper is durable, and can last over 15 years making it very cost effective. When wallpaper has been hung properly it can last three times longer than paint. If you have imperfect walls, high quality wallpaper can hide surface imperfections.
5 Reasons to choose wallpaper over paint when decorating your…
The variety of options. Wallpapers can quickly and easily create the feeling of a beautiful, rich, and diverse interior space and there are SO many options for colors, texture, images, patterns etc.
Easy to update.
Durability.
Affordability.
No toxins.
Wallpaper typically has greater upfront costs for the paper and installation materials. However, wallpaper lasts longer than paint, which reduces the costs of future investment. If you are looking to get the most out of your investment, removable wallpaper is an obvious choice.